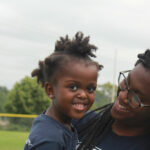 1. Court decision on partisan gerrymandering is good news for nonprofits
2. Center offers hurricane relief and recovery resources for nonprofits
3. Medicaid transformation delayed until February
4. Last call! Enroll in a free voter engagement crash course
5. Register today: Is your nonprofit a National Voter Registration Day partner?
6. Share your feedback with the Center
1. Court Decision on Partisan Gerrymandering is Good News for Nonprofits On Tuesday, a panel of three Wake County Superior Court judges ruled that the maps used to elect the NC Senate and NC House of Representatives in the 2018 election were politically gerrymandered and therefore violated the NC Constitution. As part of its 357- page ruling, the panel of judges ordered the NC General Assembly to redraw the state legislative districts for the 2020 elections by September 18. Legislators are required to make their redistricting process open to the public, and they cannot use partisan political factors in drawing the legislative maps.
Legislative leaders have indicated that, rather than appeal the decision to the NC Supreme Court, they will redraw the state legislative districts for the 2020 election in the next two weeks. The redistricting process will likely begin on Monday when the redistricting committees of both the NC House and Senate are scheduled to meet.
The move away from partisan gerrymandering will strengthen nonprofits' voices on public policy issues since it means that state legislators will need to be more responsive to their constituents (and to the nonprofits that provide services in their districts) rather than to partisan political donors. It is possible that the court ruling may also encourage legislators to give more serious consideration to creating an independent, nonpartisan redistricting process. The North Carolina Center for Nonprofits strongly supports independent
redistricting legislation. To help your nonprofit understand the differences between various legislative proposals for nonpartisan redistricting, check out a summary of the six proposals (two of the seven bills are identical).
Note that this week's court decision will not affect North Carolina's congressional districts. In June, the U.S. Supreme Court ruled in the Rucho v. Common Cause decision that partisan political gerrymandering is a political issue rather than a constitutional one, so federal courts cannot strike down legislative districts on the basis of partisan gerrymandering.
2. Center Offers Hurricane Relief and Recovery Resources for Nonprofits As the rain and winds of Hurricane Dorian continue to impact much of eastern North Carolina, the Center has compiled disaster relief and recovery resources for nonprofits. Please let us know if you have or know of other helpful materials for nonprofits that are providing relief and recovery services and/or that are dealing with the impact of the storm on their own operations.
3. Medicaid Transformation Delayed Until February On Tuesday, the NC Department of Health and Human Services (DHHS) announced that it is delaying the transition of the state's Medicaid system to a managed care network until February 1, 2020 for all 100 counties of North Carolina. Originally, this Medicaid transformation was scheduled to begin in some counties on November 1. Much of the funding for Medicaid transformation was included in the state budget, which was vetoed by Governor Cooper earlier this summer and has yet to be enacted. Last Friday, Governor Cooper also vetoed a bill (H.B. 555) that would provide funding for Medicaid transformation separate from the state budget. Legislators could reconsider the bill next week, but it is unlikely there are enough votes to override the veto. DHHS could further delay Medicaid transformation if a state budget is not in place by November.
4. Last Call! Enroll in a Free Voter Engagement Crash Course Next week, Nonprofit VOTE is offering a free one-week voter engagement crash course for nonprofits interested in getting involved in nonpartisan voter engagement. The online course, which is designed for nonprofit staff with limited experience implementing voter engagement activities, will help nonprofits create a comprehensive voter engagement plan aligned with their mission. Participants will receive a daily email with selected readings, assignments, discussion prompts, and link to a mini-webinar. Enrollment is free and classes take place September 9-13. Enroll now.
5. Register Today: Is Your Nonprofit a National Voter Registration Day Partner? National Voter Registration Day (September 24) is less than three weeks away. Hundreds of nonprofits and businesses (including the Center) have already signed on to become official partners. Sign up today to join the nationwide effort to register over 200,000 voters on September 24 in order to ensure our democracy is as robust as the people it represents! Nonprofits can participate in National Voter Registration Day by doing "boots on the ground" voter registration events, spreading the word via social media, newsletters, radio, and TV. September 12 is the deadline to sign up to receive free posters and stickers in advance of National Voter Registration Day. If your nonprofit provides services in a city or town with an October 8 election, you can also encourage people to register to vote (or update their address) at Early Voting on September 24.
6. Share Your Feedback with the Center The Center's 2019 Engagement Survey is open! Check your email for your personal invitation to share your challenges, successes, and perspective that will help us learn more about the unique needs of NC nonprofits and adapt our services and benefits to best serve your organizations.
View a summary of the Center's public policy priorities. For more information, contact David Heinen, Vice President for Public Policy and Advocacy. Public Policy Update is a service for current Members of the North Carolina Center for Nonprofits. We track state and federal policy issues that affect all 501(c)(3) nonprofits. Not a Member? Join now to receive our full range of advocacy, technical assistance, and money- savings programs for your nonprofit.