The Arc of Greensboro is committed to securing for all people with intellectual and developmental disabilities the opportunity to choose and realize their goals of where and how they learn, live, work and play.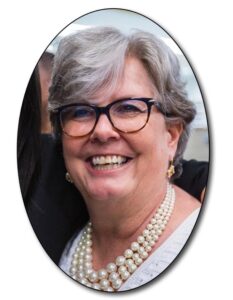 The Arc of Greensboro offers our deepest condolences to Kevin, Erin, Casey and Tara for the loss of your wife and mother Nora Carr. Nora was a bright light, a champion for all children, a fierce advocate and an amazing and caring human. The Carr family has been an integral part of The Arc of Greensboro family for many years. Kevin Carr has served on The Arc of Greensboro Board of Directors and is the incoming Board President. Erin is a baker at arcBARKS and an active participant in many Arc activities. Nora's bright smile, wisdom and presence will be greatly missed. Thank you for sharing your beautiful family member with The Arc of Greensboro, the Guilford County Public School System and our community at large.
The Arc of Greensboro mourns the loss of Dale Metz and sends condolences to his family. Dale was a tireless advocate for people with disabilities. His spirit and kindness live on in the many children whose lives he impacted and the many people he mentored to serve those with disabilities. Dale, you are loved and…
Help Us Achieve Our Goals
Get Involved

As an Arc member, you help make a positive difference for more than 12,000 people with intellectual and developmental disabilities living in Greater Greensboro.